Welcome to Printfetti, table decorations for any celebration





Click to learn about: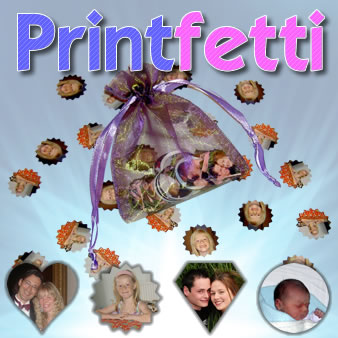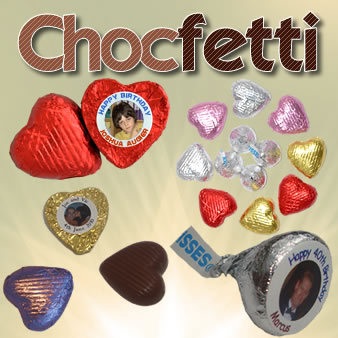 Those finishing touches
For weddings, birthdays, anniversaries, Christenings, in fact for any celebration, Printfetti provides that extra something that makes your party table that little bit more special. Your personalised table confetti will be sure to get your guests talking. For even more of a `Wow` factor why not add some Chocfetti , chocolate with your very own picture on, everyone's favourite party favour.

What do our customers say? (Customer reviews)
250 Heart confetti with your photos on - Printfetti
"Quality of product is great, delivery was very fast. I have deducted one star because the confetti was very expensive and I don't think 250 confetti will stretch very far!"
Juliet Raperport 2015-07-10 09:12:49
1000 heart shaped personalised photo confetti - Printfetti
"Absolutely amazing!! photo quality is superb. They will look great at our wedding!!"
Kate Marlow 2014-08-21 14:44:00
250 Heart confetti with your photos on - Printfetti
"Fantastic - I am highly delighted with the goods delivered and I certainly will be using the your site again."
Susan Davidson 2014-06-01 10:50:14
250 of circle shape Printfetti
"Yet again, superb service. Thanks, I am delighted with my sons photo confetti."
Jacquelinemcatear 2013-10-16 09:10:32
250 of circle shape Printfetti
"Fantastic and unique. Absolutely delighted with the ease of the whole transaction"
Jacquelinemcatear 2013-10-13 14:04:49