General links category
Totally free, reminders by email service. Never forget that important date again!
---
UK Directory List
---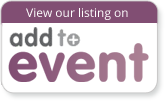 ---
Shopping directory
---
*The web site links above are listed as a convenience to our visitors. If you use these links, we take no responsibility and give no guarantees, warranties or representations, implied or otherwise, for the content or accuracy of these third-party sites.